On December 16h, the Economics Department of AUCA and Crossroads Central Asia, an independent research institute presented the results of a study on "Firms, Kinship and Economic Growth in the Kyrgyz Republic".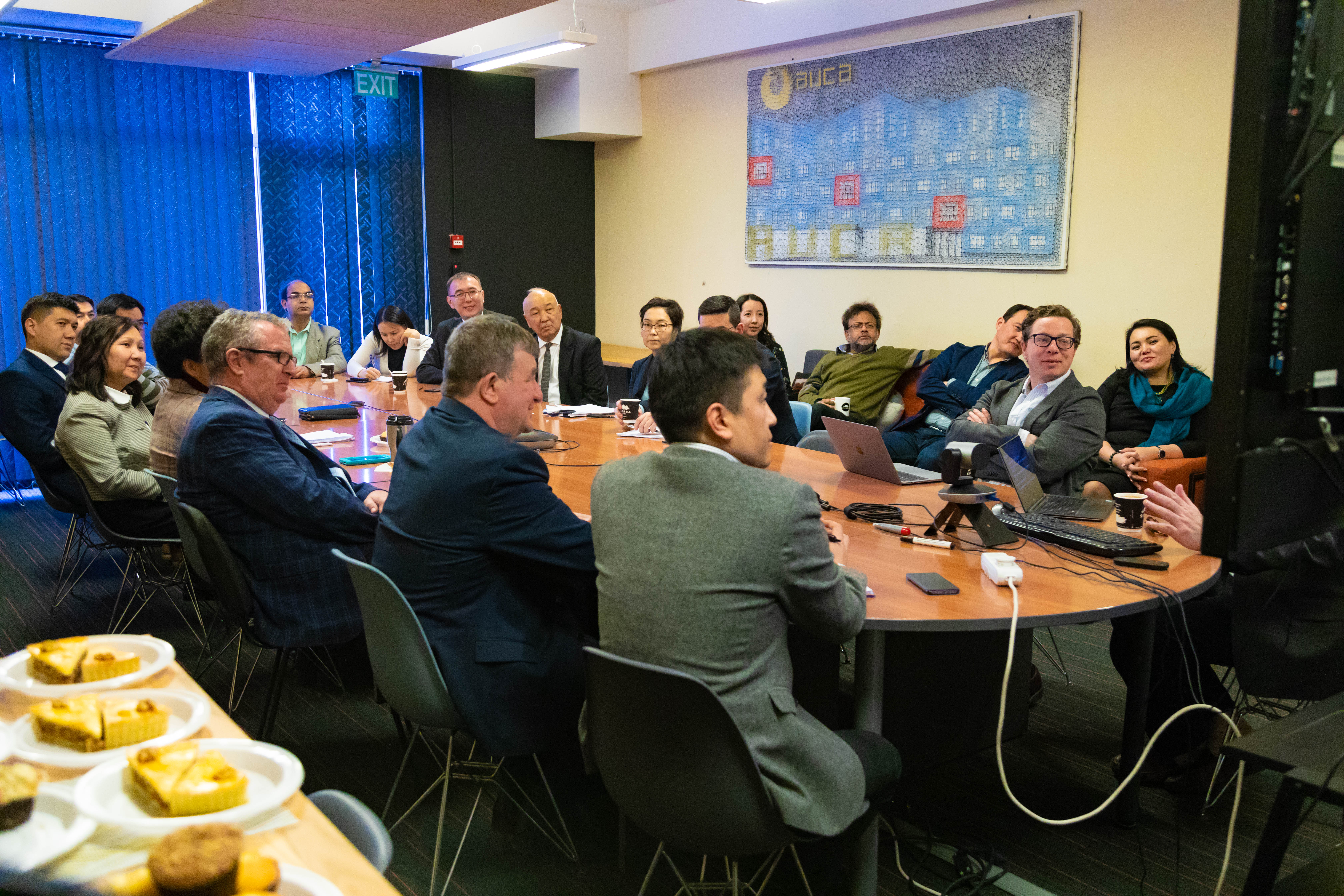 The research was led by Dr. Paul Dower (University of Wisconsin – Madison), funded by the UK Department for International Development (DFID) and conducted locally by Crossroads Central Asia. The research addressed the question of whether kinship networks help promote entrepreneurship or impede its development in Kyrgyzstan.
The seminar included remarks by Dr Andrew Kuchins (President, AUCA), Dr Shlomo Weber (President, New Economic School, Russia), presentation by Drs. Paul Castañeda Dower and Theodore Gerber (University of Wisconsin – Madison). The seminar was attended by Dr Nurgul Ukueva (VPAA, AUCA), Dr Zarylbek Kudabaev (Head of Science Division, AUCA), Tolkunbek Abdygulov (Chairman, National Bank of KR), other policy makers and faculty.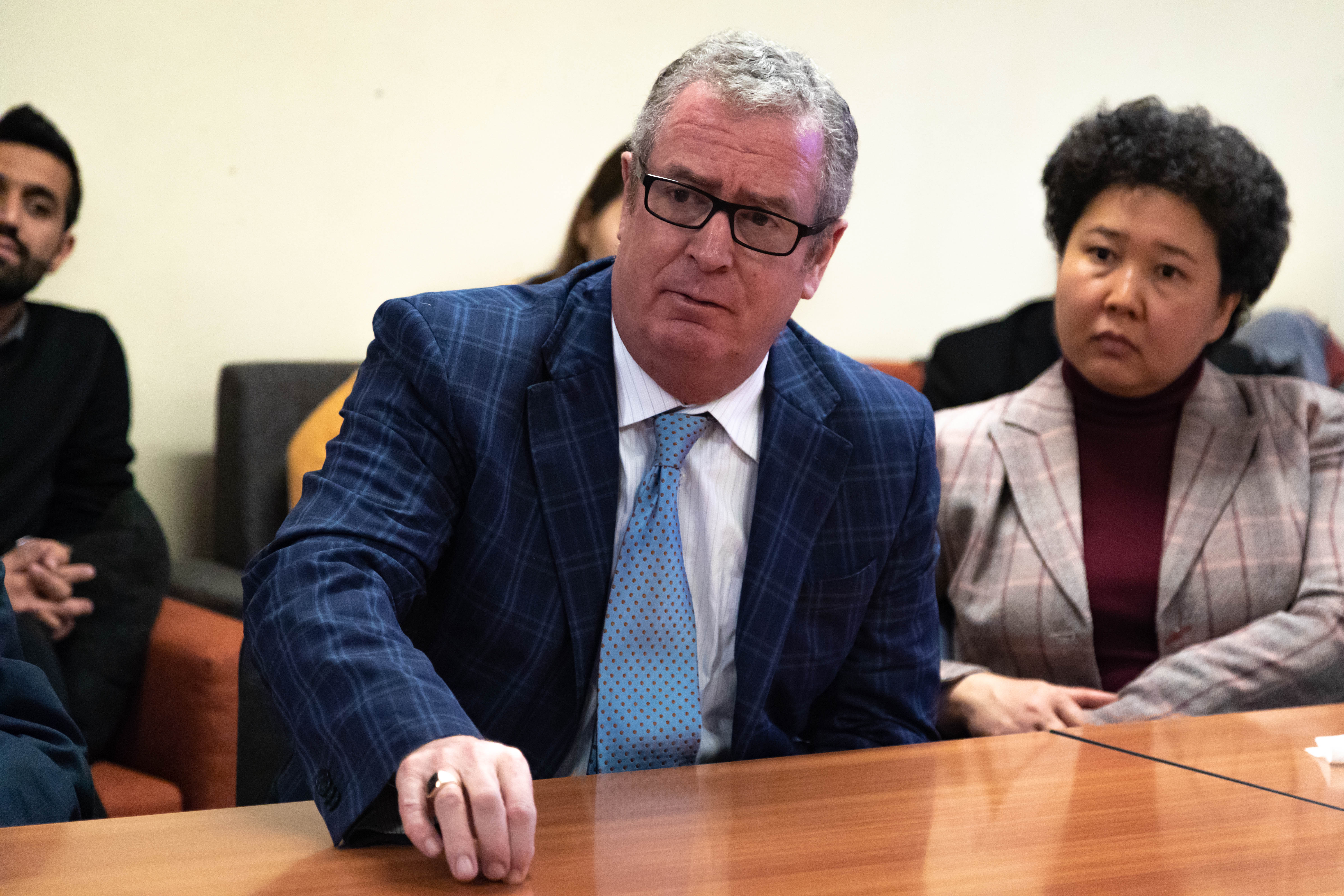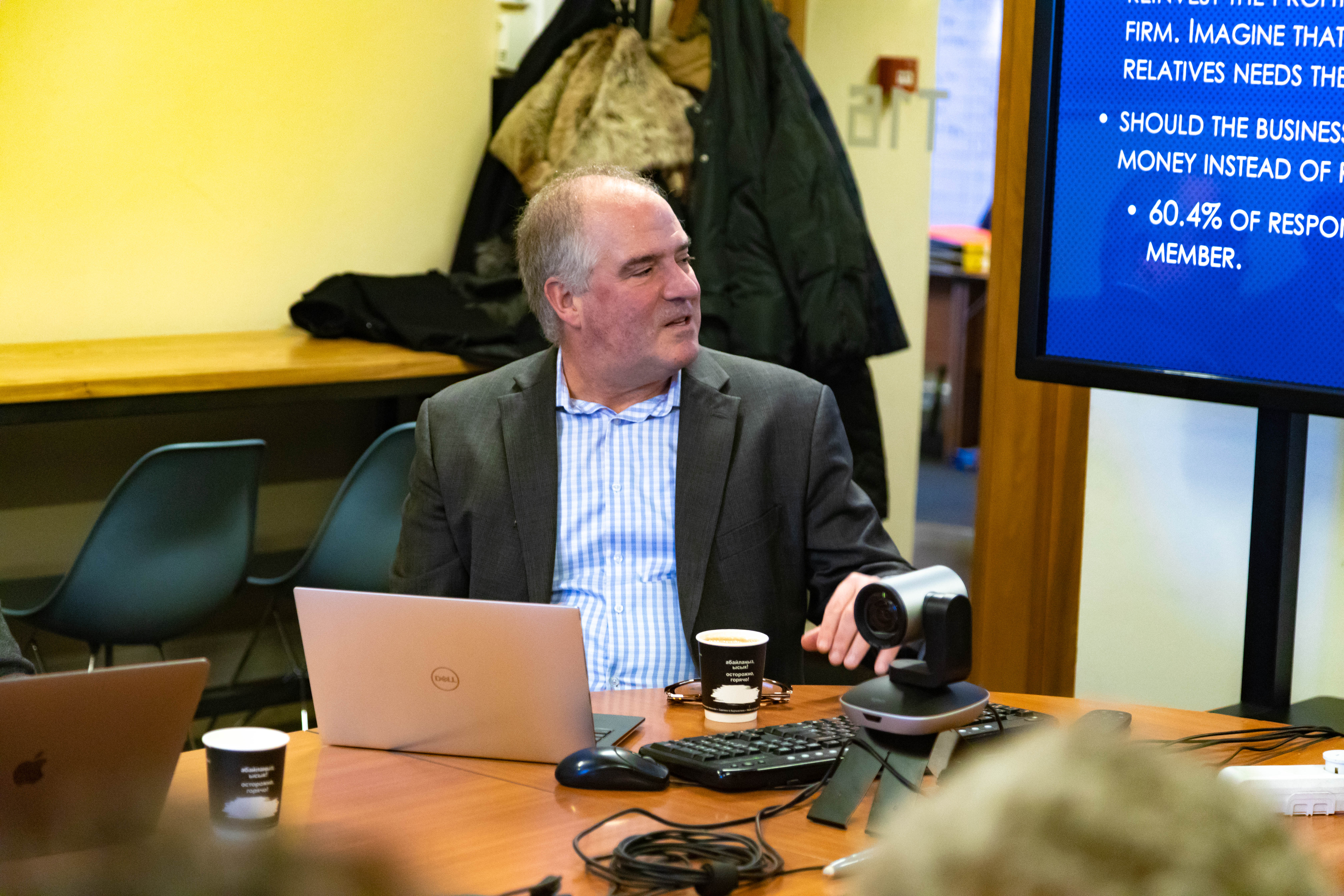 Private sector development and the entrepreneurial activity that drives it are central to economic growth. To function well, the private sector requires institutions that clearly define property rights and enforce contracts. In Central Asia, there is a broad consensus that kin ties are important in shaping and/or providing an alternative to formal institutions designed to support the private sector. Research team conducted 1000 interviews with entrepreneurs in Bishkek and Osh to analyze the use of network and kin connections for business purposes.
Not only type of help received but also type of help provided was analyzed in the study, which makes in unique. Also, it distinguishes kin-based and choice-based networks.